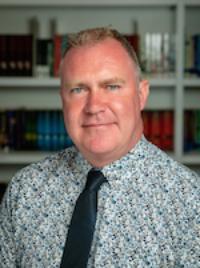 Mr Fraser Sharp
Position:
Secondary English and Drama and Year 9 Mentor
Qualifications:
BA (Hons) Philosophy, Politics & Economics, University of Oxford BA Drama, Applied Theatre and Education, Central London School of Speech and Drama PGCE, English, Drama & Media, Canterbury Christ Church University College
My passion for Literature and the Arts really blossomed at Oxford, where I became heavily involved in the student drama community, acting and directing in a range of productions during term time and then joining an outdoor Shakespeare company during summers. After university I worked in Prague, where I combined English language teaching with being part of a touring improvised comedy group. Subsequently, feeling the need to get a "real job", I worked as an Advertising Director in London, directing cinema and TV commercials. One of the advertising campaigns I worked on was for the Teacher Training Agency in the UK. My work on it must have been very good because it made me want to pursue a vocation in education, leading me to complete my own teacher training course. Within education, I have worked for 13 years in Newcastle upon Tyne as well as 5 years in Spain, teaching Drama and English as well as pursuing my passion for directing productions with students.