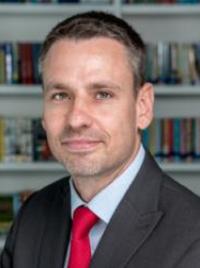 Mr Jaco Kuhn
Position:
Maths and Computer Science Teacher and I.T. Lead, Year 10 Mentor
Qualifications:
Ba Ed Degree Widening Leadership - UCL Leading From The Middle - National College For School Leadership Advance Skills Teacher - Dept of Education (UK) Restorative Practice - Margaret Thorsborne & Associates CompTIA N+ Certificate (Information Technology) - Skills Train CompTIA A+ Certificate (Information Technology) - Skills Train Stage 1 Mentor Training - North East London Partnership
Through my experience as a teacher and leader I have developed a passion to excel at providing quality education for all pupils. I have a personal commitment to set high expectations which inspire, motivate and challenge pupils. I plan and teach lessons that ensure excellent outcomes for all and foster a learning environment that supports accelerated progress in attainment. I am dedicated to developing curriculum progression and lesson series to enable children to become independent learners, equipped with the tools required to apply knowledge and skills. I am currently teaching Maths for Key Stage 3 students and Computer Science at a GCSE level. I also lead IT across KS3 and KS4. I love teaching, and as a result, always strive to ensure that children receive the best education possible.