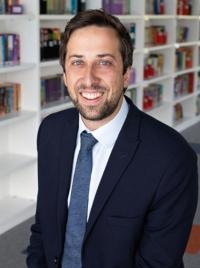 Mr Joshua Harper
Position:
English Teacher and Year 8 Mentor
Qualifications:
PGCE Secondary English Education, University of the West of England, UK MA English Literature, University of Leeds, UK BA English and Communications, University of Liverpool, UK
I am an English teacher from Manchester, England and have taught English in Manchester for 5 years. Previously, I taught English as a Foreign Language in South Korea for 2 years and have also taught widely across many international curriculums. I am specifically passionate about English Literature and studied a Master's Degree in English Literature at The University of Leeds. My favourite genres are Victorian Gothic, American Postmodern and Latin Magical Realism. In my spare time, I am a passionate sports fan and supporter of Manchester United. I also love to play tennis, go for runs and of course, relax by the beach.