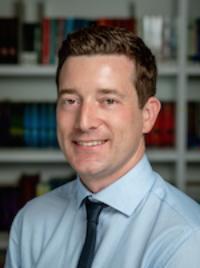 Mr Matthew Atkinson
Position:
Head of Science and 10 Mentor
Qualifications:
I have a BSc degree in Forensic science from the University or Kent. I trained to teach at The University of Huddersfield where I gained my PGCE. I have since completed an MA in Professional development from Sheffield Hallam University.
Prior to joining The British International School of Marbella I lived in Madrid for three years where I was Head of chemistry in a British international school. I was also Head of chemistry in the UK in a school in Surrey for three years and before this I worked in Kent as a science teacher for eight years. My favourite hobby is mountain biking so I am looking forward to exploring the trails in the mountains behind school. I am also studying Spanish and I am learning to play electric guitar. Living by the sea I want to take the opportunity to try lots of water sports and make the most of the fantastic Spanish weather.