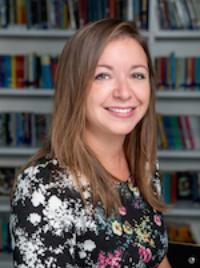 Ms Alexandra Marseglia
Position:
Literacy Coordinator and Year 2 Teacher
Qualifications:
B.A. Hons. European Studies (Sociology), University of Kent, UK. PGCE in Primary Education, Canterbury Christchurch University, UK.
I have a passion for languages, travel and experiencing new cultures and customs. I love the Spanish culture and I am delighted to be living in Spain again after a 12 year absence. In my spare time I can often be found immersed in a good book by the pool or on the beach. I love swimming and I used to ride horses regularly which is something I hope to get back into here in Spain.