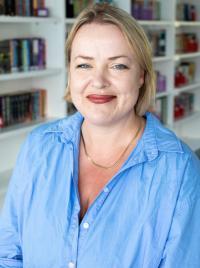 Ms Helen Jillott
Position:
Head of Creativity & Performance and Year 12 Mentor
Qualifications:
BA Hons Fine Art & History of Art, University of Reading PG Dip & MA University of the Arts, London PGCE Goldsmiths University
I have been part of education since 2003 largely within secondary schools, colleges, and universities across London. I am interested in all aspects of contemporary visual culture and have extensive experience in course development and quality control. After moving to Spain in 2017 I set up an Interior Design and Bespoke Furniture business which I have co-run whilst teaching both Art and English in International Schools along the coast. Being a firm believer that contemporary art and design practice should inform current educational practice, I am determined to promote this. I am interested in encouraging students to push the limitations of materials and techniques as far as they can and to create innovative outcomes that reflect independent and resourceful approaches. Alongside this, I am an External Examiner for University of the Arts London Awarding Body. I am excited to be joining BISM and look forward to promoting the arts further across the school and local area.